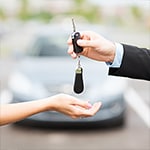 Do you know what to look for in a used car? When buying a used vehicle, you should always take the vehicle for a test drive. If you'll need financing, there are affordable options and pre-approved financing so you can find the right make and model with all of the performance and features you're looking for.
It's important to pick a used car that suits your lifestyle and budget. You shouldn't pick a car based on the monthly cost, but on what it would also cost in the long-term and whether it's under warranty. If taking a test drive in Vicksburg, MS, you can head to Atwood Chevrolet for incredible offers on used cars that have spectacular features such as new technology and driver assistance features.
Before purchasing a used vehicle, you should always research the vehicle and understand its overall value. In addition, you don't want to buy a used car just based on looks alone. It's important to walk around the vehicle, check under the hood, and even have the car looked at by your mechanic.